InCloud Solutions is the largest SAP Business ByDesign specialist in the UK
As a member of United VARS we have platinum partner status earned through working on the most complex worldwide implementations of Business ByDesign. In the UK, we are true experts and trusted IT partners to more small and midsize businesses running ByDesign than any other consultancy.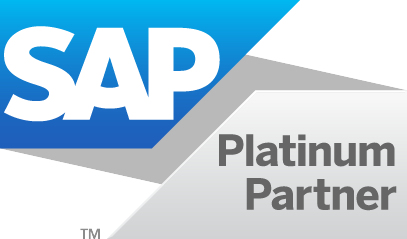 Who are InCloud Solutions?
InCloud Solutions are experts in the ERP solution SAP's Business ByDesign, one of the best cloud based ERP solutions in the world.
Together we can optimise your company, making it future ready and future proof. We pride ourselves on the strength of our relationships with clients built up over 30 years of implementing software as a service. We are small enough to take a genuine interest in your company, but have the backing of a world class blue chip organisation SAP, who have awarded us Platinum Status for our expertise.We are ambitious for you and your success ensures ours. We know one size does not fit all so get in touch and let us help you to fine tune your business operations and achieve continuous improvements within your organisation
We already have over 55 ByDesign Customers in the UK and Europe, with operations across the US, Australia, Africa, Japan and China – all small and medium size enterprises just like you.
Our Purpose
To make our client companies more profitable and efficient. To maintain an inspirational and positive environment for our employees. To always deliver our services with commitment, passion and integrity.
Our Main Strengths
True expertise on SAP cloud product Business ByDesign Experienced in-house consultants in each core area Dedicated in-house Support Desk In-house Technical Team Member of United Vars the worlds largest SAP reseller alliance.
Our Core Values
Excellent Customer Service – Integrity – Passion – Commitment to our clients and staff.
Our purpose is to make your business more efficient
We will work with you strategically to understand your business, both as it is now and as it will be in the future – helping you to find a solution which will grow and evolve with your company. We have technical and function expertise across all sectors, from manufacturing, wholesale & distribution to chemical, and professional services. We have also worked with Not-for-Profit organisations.
We want to enable you to make good decisions based on real time analytics
We are certified by SAP as Recognised Experts in SAP Business ByDesign and hold the highest possible, Platinum Partner status. Our customer portfolio includes British Home Stores, Taste Tech, Parity, Remploy, postNL, NAG and many more. We employ only experienced and specialist consultants who can give you the best possible advice from setting up the finance function to supply chain and warehousing and distribution.
"Phenomenal, Absolutely Phenomenal"
"Everyone said, you can't do this in less than a year and if you do it in 9 months you'd be a miracle man. We did it in 8 weeks … Phenomenal absolutely phenomenal." – Tony Perks, Former Group CIO/CTO, British Home Store

We are always looking for new business and sectors that might benefit from our expertise and are extremely proud of our achievements – InCloud Solutions have helped us to move forward and get the best from our new system. We are now heading for our best year ever.
We had been inefficient but InCloud Solutions worked with us so we could learn how to do the basic things well. My experience of working with InCloud Solutions has been really positive.
InCloud Solutions have been extremely helpful to us – quick to respond and always there to answer questions. Support didn't just finish – they were always happy to answer questions – they're been really great for that.