InCloud Solutions is the largest SAP Business ByDesign specialist in the UK
As a member of United VARS we have platinum partner status earned through working on the most complex worldwide implementations of Business ByDesign. In the UK, we are true experts and trusted IT partners to more small and midsize businesses running ByDesign than any other consultancy.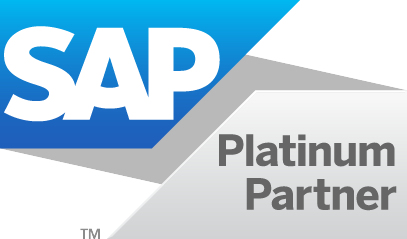 Discover The InCloud Difference
Automate your processes and get real time insights into all your business data – SAP Business ByDesign intelligent cloud ERP for small & midsize companies.
When you choose to work with InCloud Solutions our expertise comes as standard. We are a Platinum level SAP partner, SAP Business ByDesign solution experts and senior members of the international United VARs network. We have 15 dedicated Business ByDesign Consultants – more than any other partner in the UK as well as 6 in-house developers working on bespoke apps and extensions for you. These are the values we live by.
INTEGRITY – We do what we say
SERVICE EXCELLENCE – Every client satisfied
COLLABORATION – We are one team with you
INNOVATION – We make the complex simple
PASSION – We love what we do
Our Business ByDesign Expertise
InCloud Solutions make digital transformation simple, straightforward, fast and affordable. We have a proven track record of delivering effective software solutions to over 50 companies. We are the home of SAP Business ByDesign, and we have the largest concentration of  expertise in the UK and Ireland.
Our expert consultants in finance, supply chain, development  and project management can implement your solution out of the box or customise as required, to get you up and running in the shortest possible time. You will see a rapid return on your investment with a system that is scalable, dependable and already best of breed.
Organic Growth Every Year
of UK's ByDesign Customers
Business ByDesign Experts
Northwood Companies Limited Choose SAP Business ByDesign As A Scalable Platform For Growth

2020-05-26T13:28:53+00:00

SAP Business ByDesign Has Helped The UKI SAP User Group Improve And Expand Its Service To Members

2020-05-26T13:20:12+00:00

Tennants Fine Chemicals Has End-to-end Supply Chain Visibility With SAP Business ByDesign

2020-05-26T13:21:04+00:00

TasteTech – Streamlining Growth with SAP Business ByDesign

2019-08-22T09:52:34+00:00

Minerva Labs Make Better Business Decisions With SAP Business ByDesign

2020-05-14T18:57:23+00:00

Algorithm Experts Forge Ahead With Help From InCloud Solutions

2020-05-13T21:14:27+00:00

Lloyds Register: Rolling Out a Safer Future

2020-05-13T21:16:10+00:00

Improving Delivery: How InCloud Solutions Helped Telecoms Company Iris

2020-05-13T21:16:57+00:00

Bringing Back a British Institution In Under 8 Weeks

2019-08-22T09:45:38+00:00
InCloud Solutions Customer Testimonials
Don't just take our word for it, talk to our customers or read here about how their transformation journey turned out.
"Phenomenal, Absolutely Phenomenal"
"Everyone said, you can't do this in less than a year and if you do it in 9 months you'd be a miracle man. We did it in 8 weeks … Phenomenal absolutely phenomenal." – Tony Perks, Former Group CIO/CTO, British Home Store

We are always looking for new business and sectors that might benefit from our expertise and are extremely proud of our achievements – InCloud Solutions have helped us to move forward and get the best from our new system. We are now heading for our best year ever.
We had been inefficient but InCloud Solutions worked with us so we could learn how to do the basic things well. My experience of working with InCloud Solutions has been really positive.
InCloud Solutions have been extremely helpful to us – quick to respond and always there to answer questions. Support didn't just finish – they were always happy to answer questions – they're been really great for that.