InCloud Solutions is the largest SAP Business ByDesign specialist in the UK
As a member of United VARS we have platinum partner status earned through working on the most complex worldwide implementations of Business ByDesign. In the UK, we are true experts and trusted IT partners to more small and midsize businesses running ByDesign than any other consultancy.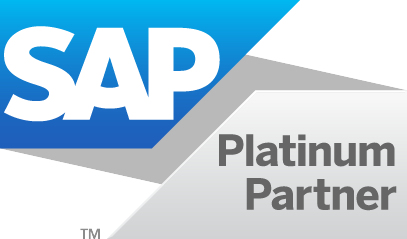 Key Features For Powerful Outcomes
Finance
Get a real-time view of your finances, streamline your core accounting processes, and manage your cash flow. Manage accounts for multiple operating units, currencies, and reporting standards. Use customer and supplier transaction data to get real-time visibility into your cash position.
Customer Relationship Management (CRM)
Expertly manage your marketing, sales, and service processes – and drive customer engagement by combining your front and back office. Improve marketing by using personalised customer information for more effective campaigns, lead generation and qualification. Gain complete sales force automation and improve account management, from contact interactions to invoicing.
Human Resources
Streamline HR processes, such as organisation management, workforce administration, time and attendance. Onboard employees quickly, giving them self-service access to timesheets and expenses and the means to update their personal information from one central location. Manage purchase requests and approvals from mobile devices on the go. Integrations are available for payroll.
Project Management
Manage projects of any size and complexity with real-time project collaboration and monitoring. Enable your teams to manage, deliver, and monitor profitable projects in real time. Speed up workflows, automate approvals and get insights into which projects are the most successful.
Procurement
Empower employees with self-service procurement capabilities to save time and costs. Maintain a central database of supplier and product information, making it easier to negotiate better prices and manage multiple supplier contracts. Streamline your company's purchasing activities and provide buyers with real-time information so they can negotiate better prices.
Supply Chain Management
Benefit from efficiencies across manufacturing, warehousing and logistics. Respond rapidly to shifts in supply and demand to improve supply chain effectiveness. Accelerate time to market and help ensure product design meets customer specs. Get a clear view of your supply networks and benefit from real time insights into inventory and costs.
SAP Business ByDesign Features & Benefits
Complete, secure and simple Cloud solution

Covers finance, operations, CRM & HR

Time tested processes as standard

Automatic regulatory compliance

Multi currency and multi company

Industry specific modules and IP
Turns potential into growth

Cloud capabilities facilitate innovation and constant improvement

Updates regularly incorporating newest technology

Take advantage of emerging solutions using easy plug in API's

10 years already of history and growth

Implement modules as you grow
Insightful and future proof

Over 500 pre-configured reports

Set and monitor your KPI's easily

Safe, smart choice for the future

Benefit from SAP's proven track record of investment and innovation

Access on the go with apps on your mobile

Safe with 5,500 other companies already using it
InCloud Solutions Customer Testimonials
Don't just take our word for it, talk to our customers or read here about how their transformation journey turned out.
"Phenomenal, Absolutely Phenomenal"
"Everyone said, you can't do this in less than a year and if you do it in 9 months you'd be a miracle man. We did it in 8 weeks … Phenomenal absolutely phenomenal." – Tony Perks, Former Group CIO/CTO, British Home Store

We are always looking for new business and sectors that might benefit from our expertise and are extremely proud of our achievements – InCloud Solutions have helped us to move forward and get the best from our new system. We are now heading for our best year ever.
We had been inefficient but InCloud Solutions worked with us so we could learn how to do the basic things well. My experience of working with InCloud Solutions has been really positive.
InCloud Solutions have been extremely helpful to us – quick to respond and always there to answer questions. Support didn't just finish – they were always happy to answer questions – they're been really great for that.
Northwood Companies Limited Choose SAP Business ByDesign As A Scalable Platform For Growth

2020-05-26T13:28:53+00:00

SAP Business ByDesign Has Helped The UKI SAP User Group Improve And Expand Its Service To Members

2020-05-26T13:20:12+00:00

Tennants Fine Chemicals Has End-to-end Supply Chain Visibility With SAP Business ByDesign

2020-05-26T13:21:04+00:00

TasteTech – Streamlining Growth with SAP Business ByDesign

2019-08-22T09:52:34+00:00

Minerva Labs Make Better Business Decisions With SAP Business ByDesign

2020-05-14T18:57:23+00:00

Algorithm Experts Forge Ahead With Help From InCloud Solutions

2020-05-13T21:14:27+00:00