InCloud Solutions is the largest SAP Business ByDesign specialist in the UK
As a member of United VARS we have platinum partner status earned through working on the most complex worldwide implementations of Business ByDesign. In the UK, we are true experts and trusted IT partners to more small and midsize businesses running ByDesign than any other consultancy.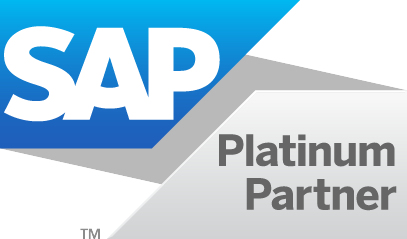 SAP Business ByDesign Consulting Services
Regardless of whether your software investment was implemented by us, we still want you to get the most out of your SAP Cloud ERP. Our team of ERP consultants is ready to step in and assist you in achieving your business objectives.
We have specialist consultants in Finance and Supply Chain Management as well as dedicated Project Managers based around the country and in our UK and London offices. We have implemented and consulted at over 50 Business ByDesign Customers and continue to manage more SAP Business ByDesign Customers than any other SAP Partner.
Business ByDesign Health Check
Are you getting the most from your Business ByDesign ERP? Our consultants offer practical support and advice to optimise your processes and ensure your software is delivering maximum advantage.
Business Process Best Practice
Are your business processes set up to your advantage? We can offer advice based on the best practices of thousands of businesses like yours to ensure your software delivers every time.
Business ByDesign SOS
If you've been unlucky enough to suffer from a bad implementation we can set you back on your feet. We are highly experienced in this area and will have your software delivering value in no time.
Existing user of Business ByDesign? Get in touch for your free system health check
Successful software implementation and use is a critical part of any companies life cycle. We make sure we have a strong relationship with all our clients which allows us to work together to ensure your ERP is working at optimum levels.
It may be that you want to take advantage of additional functionality within the software that is not currently being used; or you have had a major change in the way your organisation approaches a particular business process.
No matter the circumstances, our continuous business improvement services are built on the understanding that business processes require incremental fine tuning on a continuous basis to deliver intended business objectives. Click below for your free system health check.
Organic Growth Every Year
of UK's ByDesign Customers
Business ByDesign Experts
Northwood Companies Limited Choose SAP Business ByDesign As A Scalable Platform For Growth

2020-05-26T13:28:53+00:00

SAP Business ByDesign Has Helped The UKI SAP User Group Improve And Expand Its Service To Members

2020-05-26T13:20:12+00:00

Tennants Fine Chemicals Has End-to-end Supply Chain Visibility With SAP Business ByDesign

2020-05-26T13:21:04+00:00

TasteTech – Streamlining Growth with SAP Business ByDesign

2019-08-22T09:52:34+00:00

Minerva Labs Make Better Business Decisions With SAP Business ByDesign

2020-05-14T18:57:23+00:00

Algorithm Experts Forge Ahead With Help From InCloud Solutions

2020-05-13T21:14:27+00:00
InCloud Solutions Customer Testimonials
Don't just take our word for it, talk to our customers or read here about how their transformation journey turned out.
"Phenomenal, Absolutely Phenomenal"
"Everyone said, you can't do this in less than a year and if you do it in 9 months you'd be a miracle man. We did it in 8 weeks … Phenomenal absolutely phenomenal." – Tony Perks, Former Group CIO/CTO, British Home Store

We are always looking for new business and sectors that might benefit from our expertise and are extremely proud of our achievements – InCloud Solutions have helped us to move forward and get the best from our new system. We are now heading for our best year ever.
We had been inefficient but InCloud Solutions worked with us so we could learn how to do the basic things well. My experience of working with InCloud Solutions has been really positive.
InCloud Solutions have been extremely helpful to us – quick to respond and always there to answer questions. Support didn't just finish – they were always happy to answer questions – they're been really great for that.